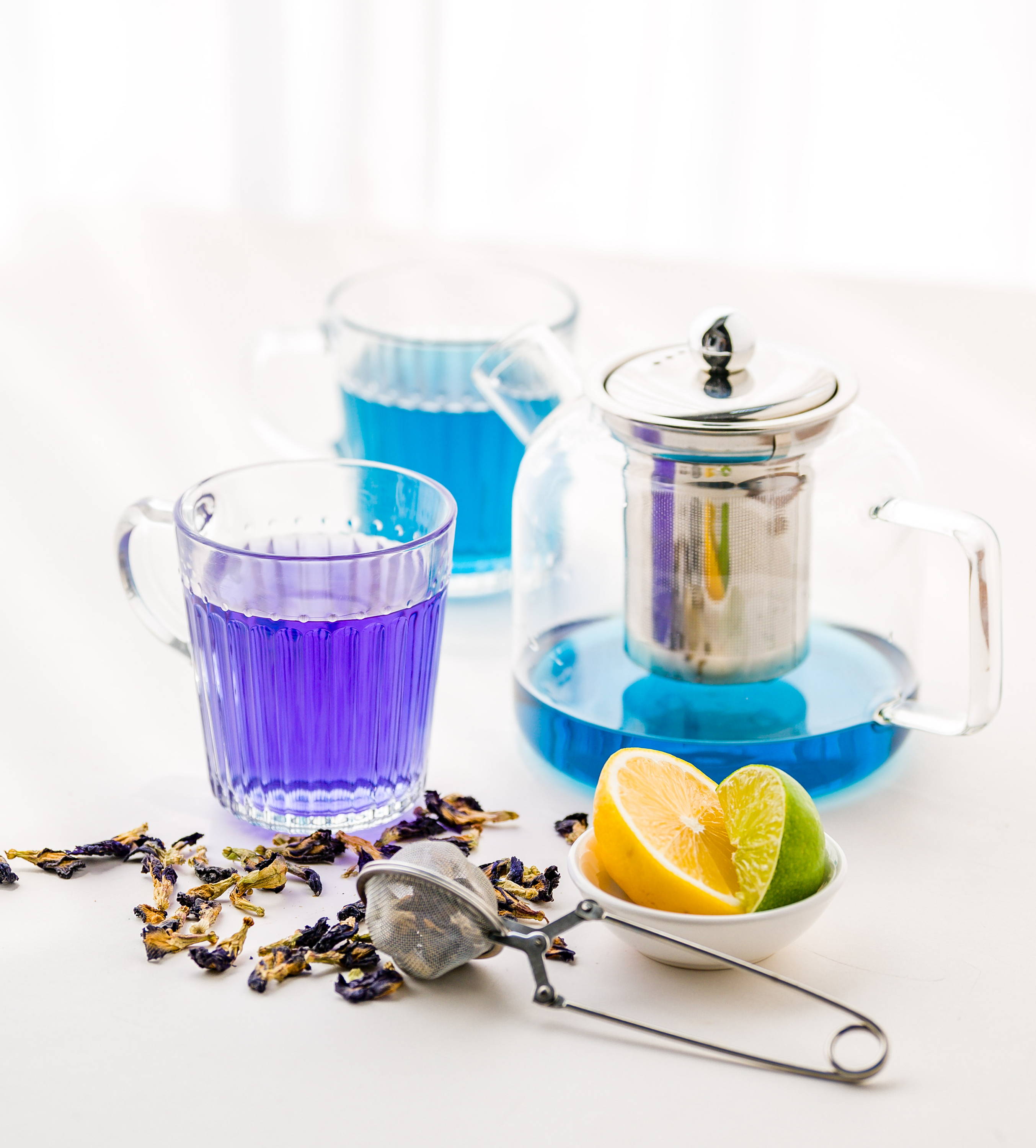 #BLUEYOURMIND WITH BUTTERFLY PEA FLOWER TEA
Our happy customers have been blown away!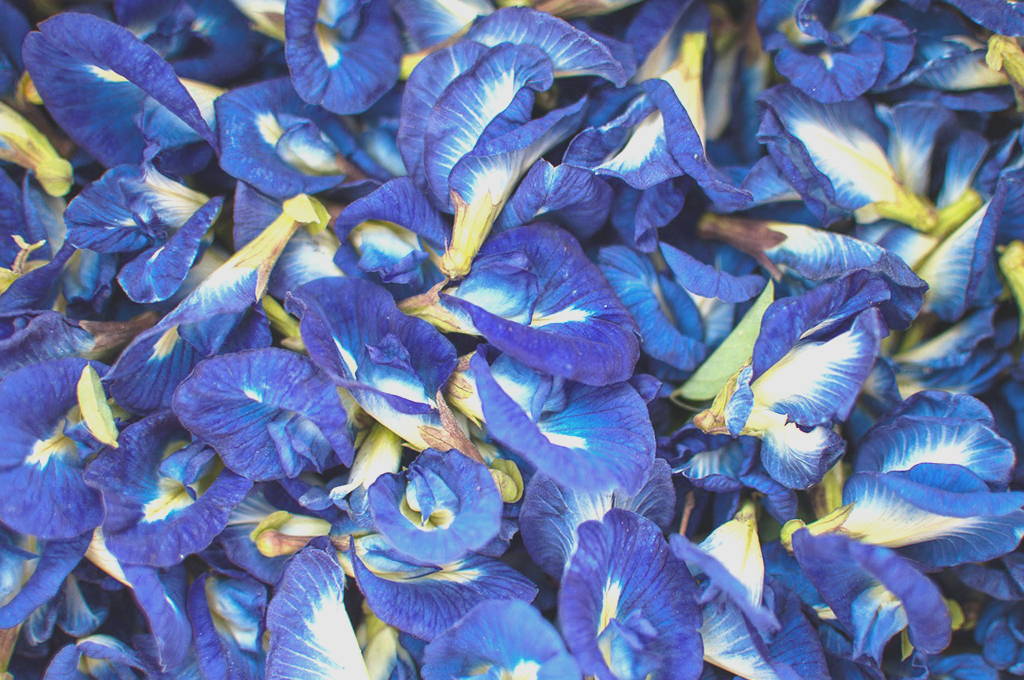 BENEFITS OF THE BUTTERFLY PEA FLOWER
GOOD THINGS COME IN BLUE
The butterfly pea flower has long been considered a traditional Ayurvedic medicinal plant. The petals, leaves, seeds and roots of this impressive plant are grounded into a fine powder or extracted to be used in memory enhancing, anti-anxiety and anti depressant medicines. The flower itself is known to have a high concentration of anthocyanins, an impressive and powerful antioxidant.
WHAT ARE ANTHOCYANINS?
Anthocyanins are a type of flavonoid, a family of antioxidants that fight the effects of ageing and oxidative stress. Anthocyanins are so powerful that tests have shown that they contain twice the antioxidant power of vitamin C!
Found naturally in a number of foods, anthocyanins are the pigments that give the red, purple, and blue plants their rich colouring such as berries (all types!), eggplant, red or purple grapes, purple sweet potato, purple & black carrots, blue corn, red onions, plums and pomegranate to name a few!
WHAT MAKES BUTTERFLY PEA FLOWER GOOD FOR ME?
Anthocyanins are highly water soluble meaning that consuming the butterfly pea flower as a drink or tea has the added benefit of extracting the most amount of anthocyanins, promoting a number of positive biological activities in your body.
Glowing skin
Anthocyanins are known to have collagen stabilising properties meaning it will help to slow the breakdown of collagen and prevent free-radical damage in your skin.
Promote luscious hair growth
Improve blood circulation in the scalp, providing nutrients to the hair roots for strong, healthy, hair.
Enhance Immunity
Anthocyanins have anti-inflammatory effects which help to boost production of cytokines that regulate immune responses.
Prevention of heart disease
Helps to reduce inflammation and strengthen blood vessels making it easier for the heart to pump fresh blood and oxygen around the body.
Improve cognitive function
Research has shown that anthocyanins in the body are able to regulate cognitive and motor function, enhance memory, and have a role in preventing age-related declines in neural function.
Improve vision and eye health
Key studies have shown that anthocyanins stimulate the regeneration of rhodopsin, a light-sensitive protein found in the retina of the eye, and is one of the mechanisms behind improved vision and eye health.
Improve insulin activity
Anthocyanins lower blood glucose by improving insulin resistance, increasing secretion of insulin and reducing digestion of sugars in the small intestine.

8. Combat obesity
Anthocyanins induce a number of cellular activities in the body, such as suppression of enzyme levels in fatty acids, which help to prevent the build up of fatty tissue.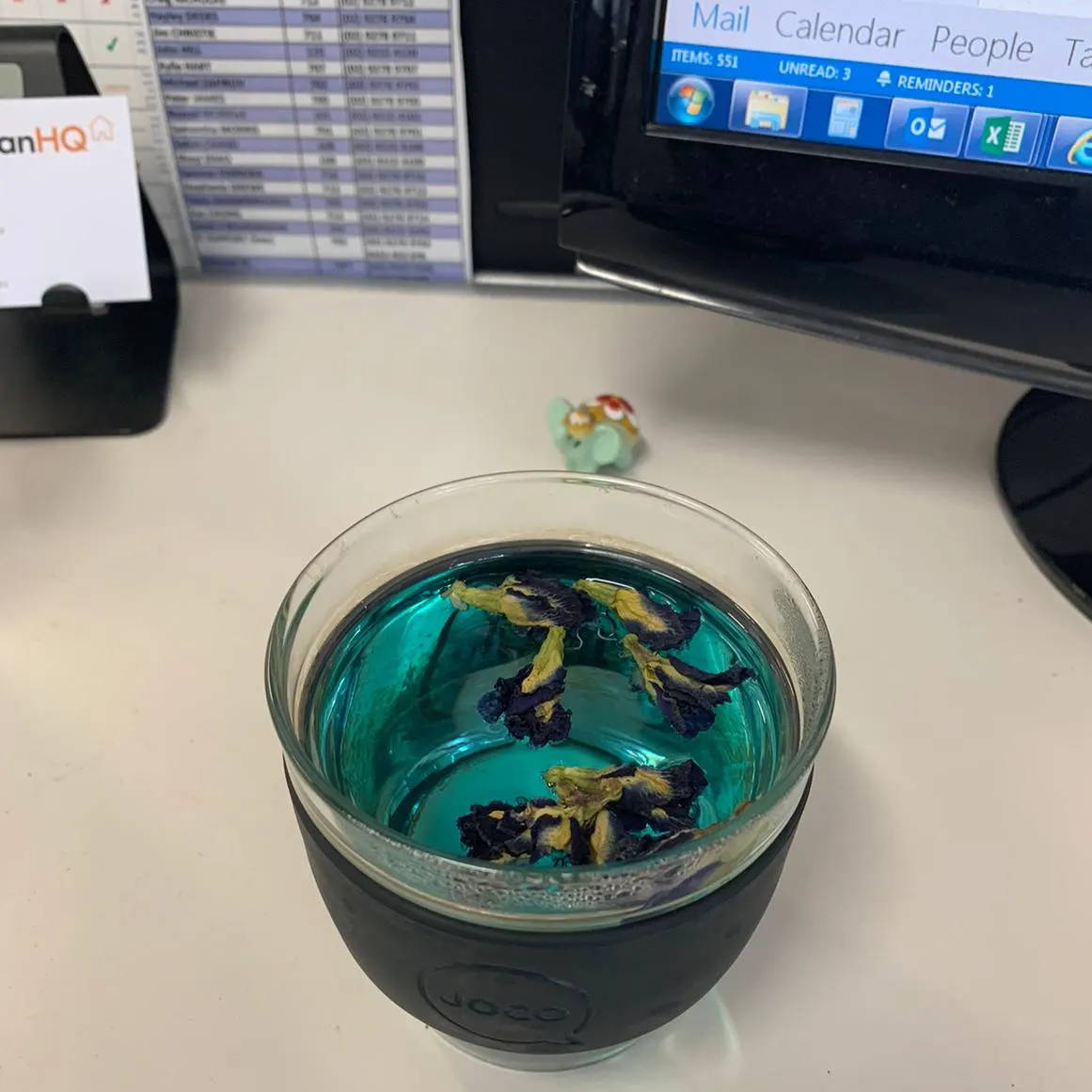 "I drink the tea every morning now... and everyone in the office has been asking to try some"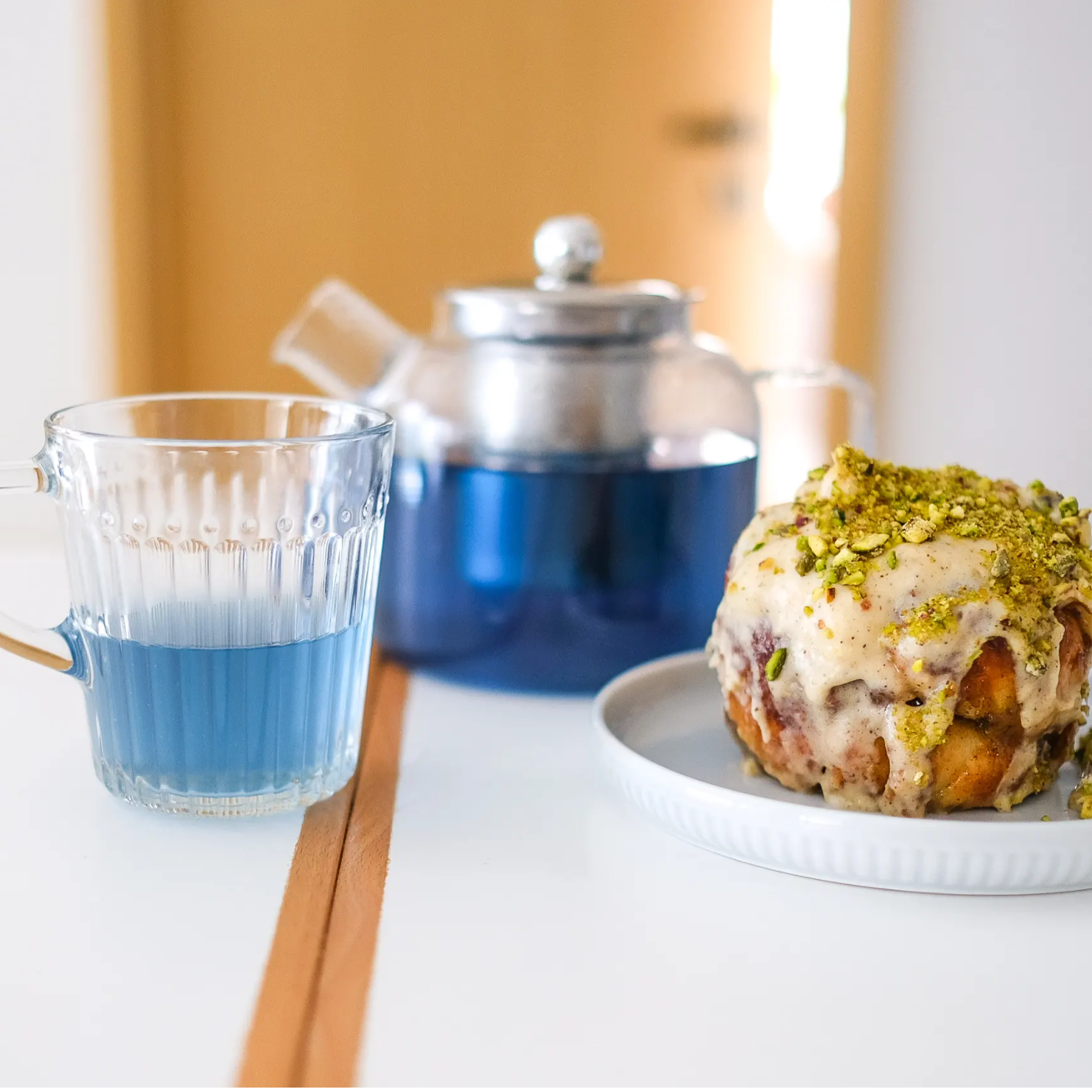 "A beautiful day powered by @bluebrewtea"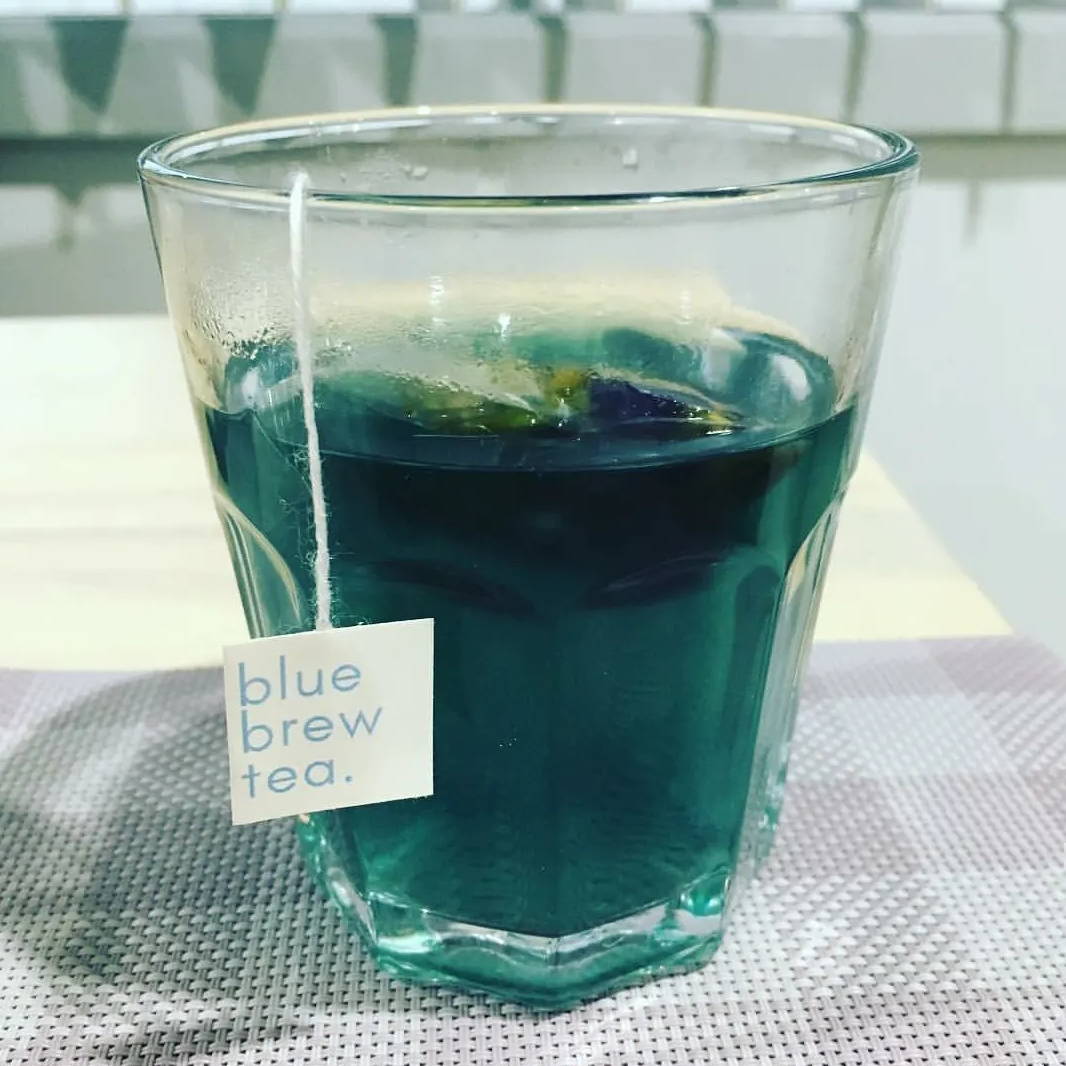 "Best way to beat the hump day blues"
"My mum is hooked! I walked into the kitchen and saw this, she just helped herself to my tea!"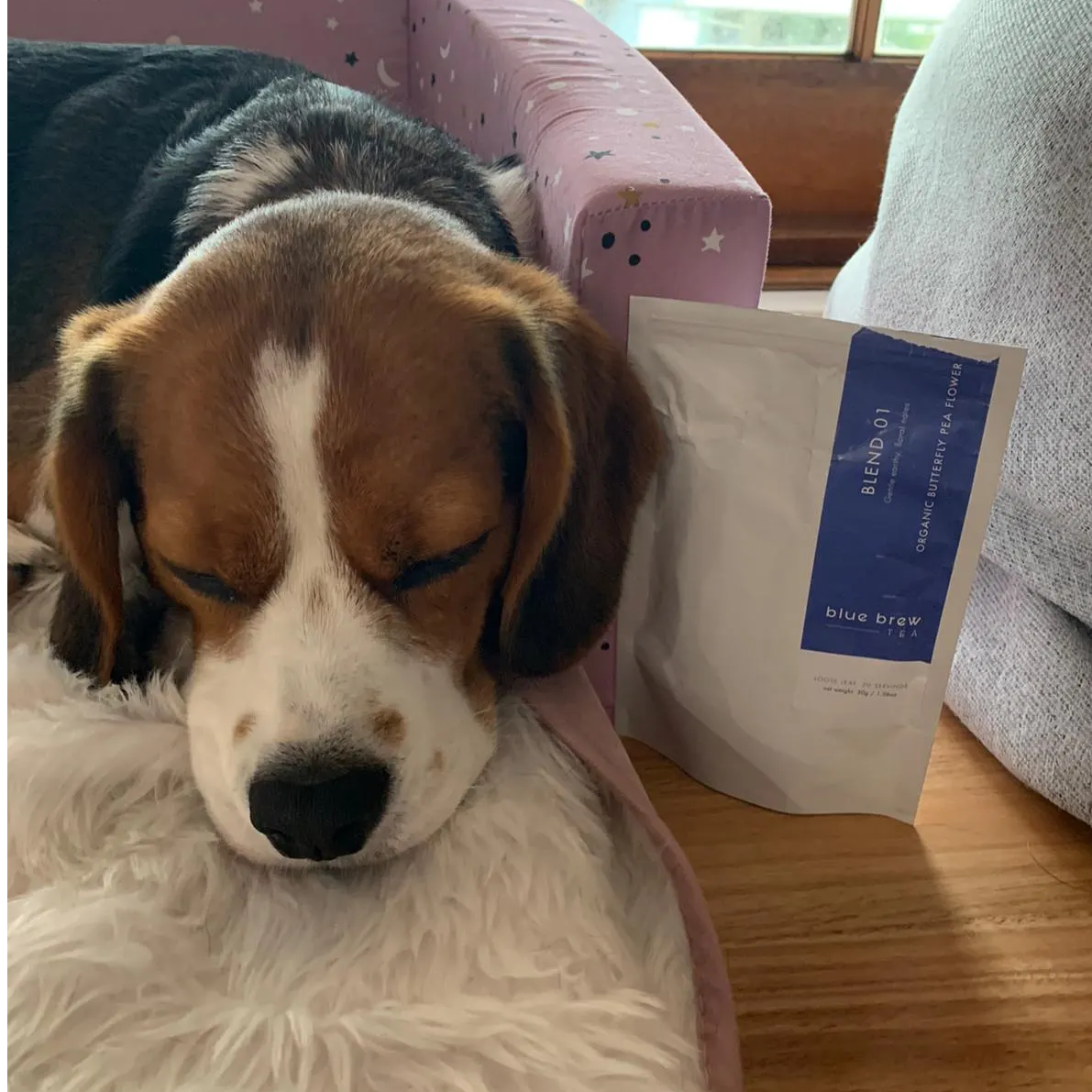 "After I drink blue tea, I nap - this is rare because I'm so sensitive to caffeine"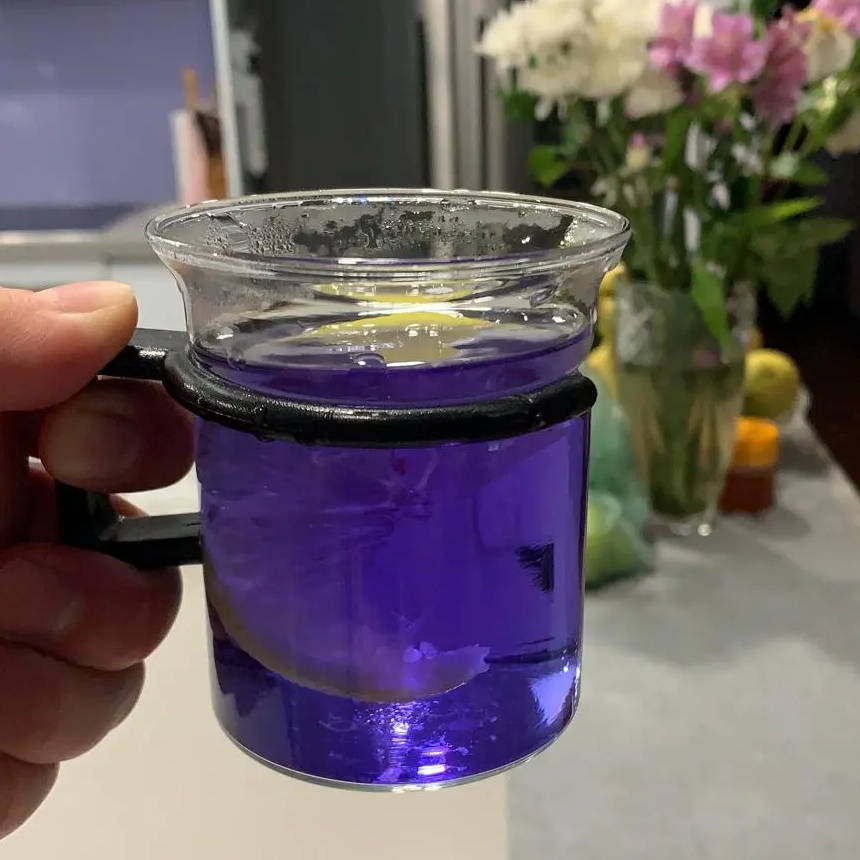 "It's actually blue! And then it's purple! Amazing!"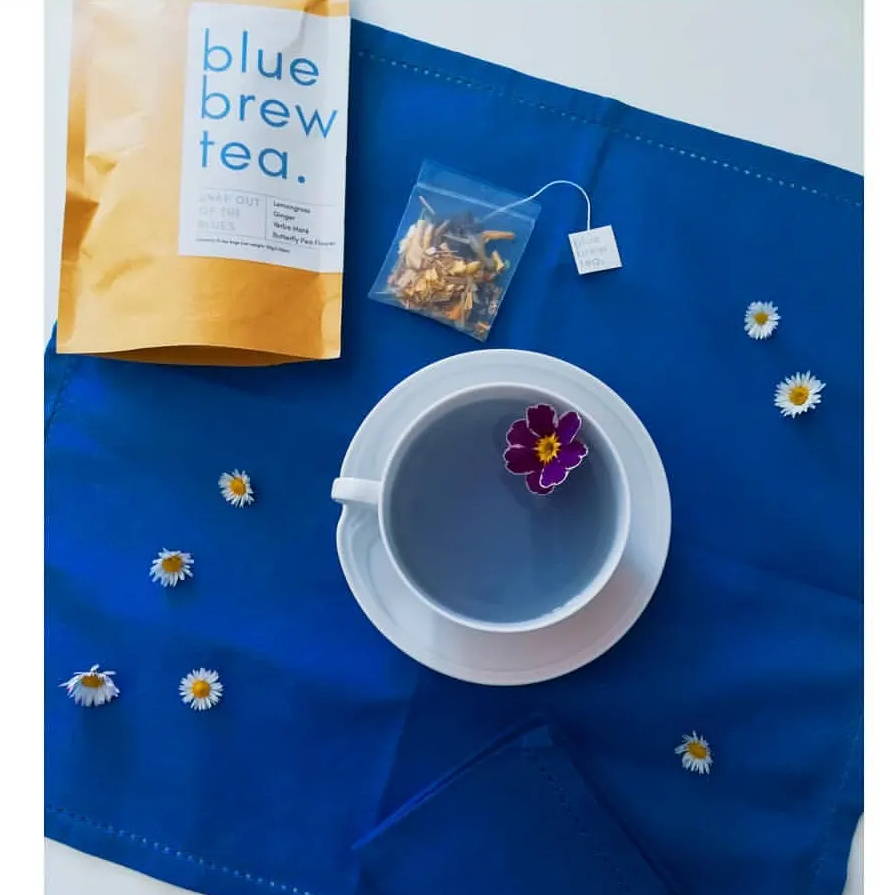 "It smells awesome thanks to the ginger and lemongrass and it looks awesome thanks to the butterfly pea flower!"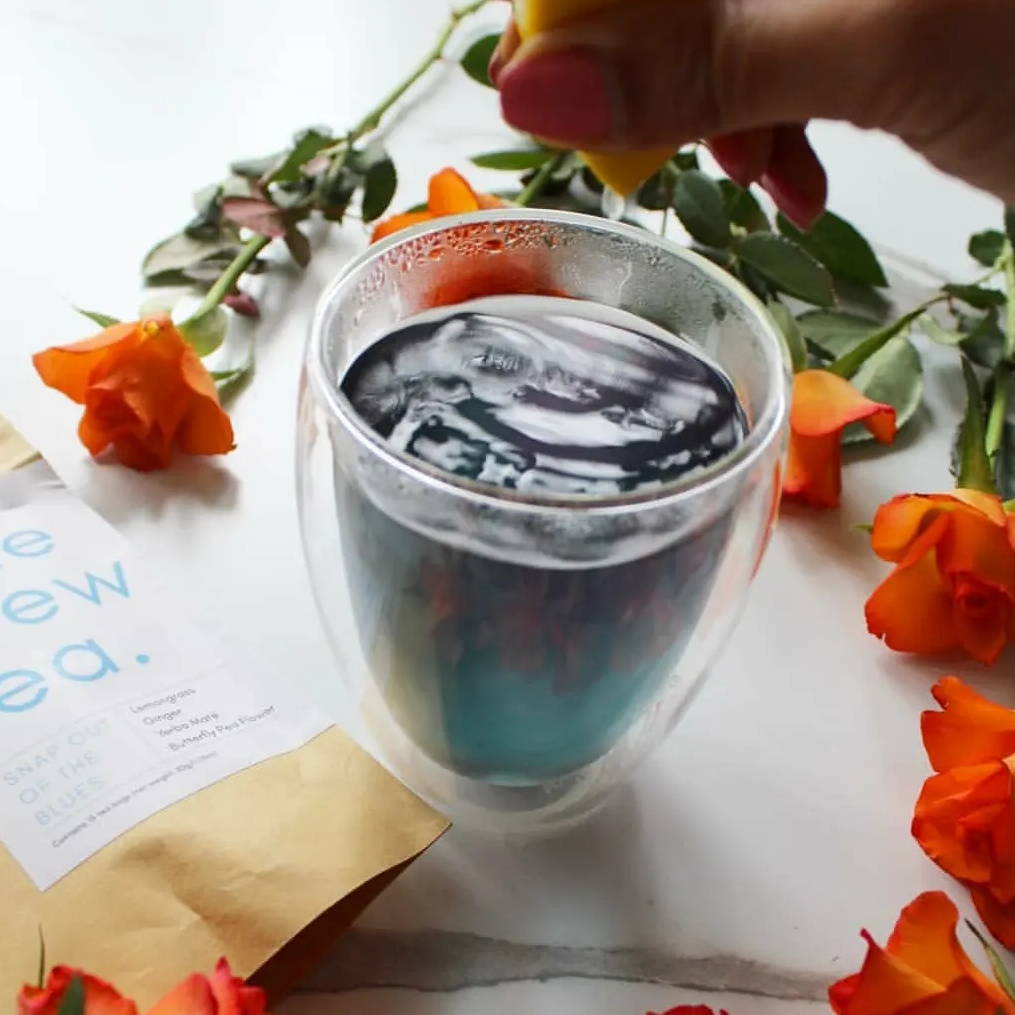 "Finally I have some blue tea! Of course I had to try to add the lemon, sooo amazing! Love the gingery taste and vibrant colours"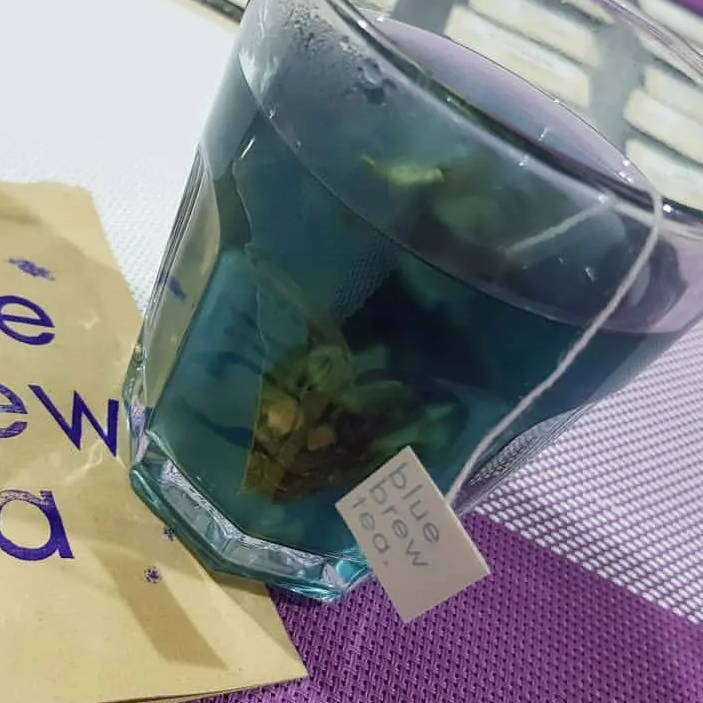 "A tea-rrific way to end the day, thanks @bluebrewtea"
Share with us your blue tea experience, we would love to see!
#blueyourmind or #bluebrewtea
JOIN THE FUN @bluebrewtea
GET 10% OFF YOUR FIRST ONLINE PURCHASE
Don't worry, we hate junk mail too so we'll only send emails when we have something interesting to say. Promise.